Here are 10 thoughts after watching the Week 10 games from Sunday.
1– This game was a doozy. The 49ers got back to running the ball and they looked good doing it. Then their defense started to pressure and pick off Drew Brees. However, the Saints got right back into things and with Jimmy Graham's help, took a late lead. The 49ers didn't deserve to win this yet got so lucky on that 4th down play at the end of regulation. How Michael Crabtree got that open I will never understand. How the 49ers somehow got into overtime I will just keep wondering. The Saints gave it away.
Overtime was like redemption for Ahmad Brooks after last year's controversial sack on Brees. Clean sack, fumble, and the 49ers won. This game may have saved their season. They should be 6-3 but instead they are 5-4 and likely going to have to sneak in as a wild card team. Can they do it? If their running game is truly back in form, then I believe they can. The defense is only going to get better once healthy and Aldon Smith is allowed to return. The 49ers may have just played the game that turned their mediocre season around.
2– I wonder what kind of team this Chiefs team is. They should have beaten the Bills easily today. But it wasn't a great game and the Bills were just giving the ball away. The passing offense is still a mystery to me as the Chiefs have yet to hit a wide receiver for a touchdown. This team is way too talented to be in tight games like this against a Bills team that isn't all that good.
3– The angle that Matthew Stafford threw this ball. WOW.
Calvin Johnson is back and the team is looking real good. Golden Tate is looking good as well. I must say that the Lions are not a team to sleep on. They are at full strength and they might surprise people down the line.
4– I thought that the Cowboys shouldn't have played Tony Romo. Another week off might have been good for the team and the Jaguars aren't as tough as an opponent. But Romo played and Dez Bryant liked it. If these two are healthy and on the same page, the Cowboys are really dangerous. There's a comfort level there and it worked out great for them. The Jaguars are still figuring things out with a new quarterback but I still think that Bortles, once comfortable fully in the offense, can be real good. The pieces aren't there just yet.
5– Broncos are good. Raiders are bad. Brock gets nothing. Next.
6– Joe Flacco and the Ravens are a mystery to me. I want to write them off every week yet they just find the ways to win. Sure the Titans are not a good team and the Ravens should have won by more, but a win is a win in this league and whatever it takes, they're doing it. The AFC North is really good this year so as long as they keep winning and keeping pace, then it's all good for them.
7– Speaking of the AFC North, what is up with the Steelers. Looking unstoppable the past two weeks, the lay an egg against the Jets. I thought that the Steelers would roll over the Jets but instead they just looked bad. Ben Roethlisberger just looked average. What a shame. I still think the Steelers can make the playoffs but they have to win the games against the weaker teams.
8– You lose your starting quarterback and the season is over, right? That apparently doesn't apply to the Cardinals. They have been rotating quarterbacks all year long and despite losing Carson Palmer to an ACL injury, it seems like backup Drew Stanton is perfect to come in and carry the offense. They beat a Rams team that can be frustrating. Looking ahead, can this team go without Palmer? They've already did it for a part of this season. Now can they finish it that way?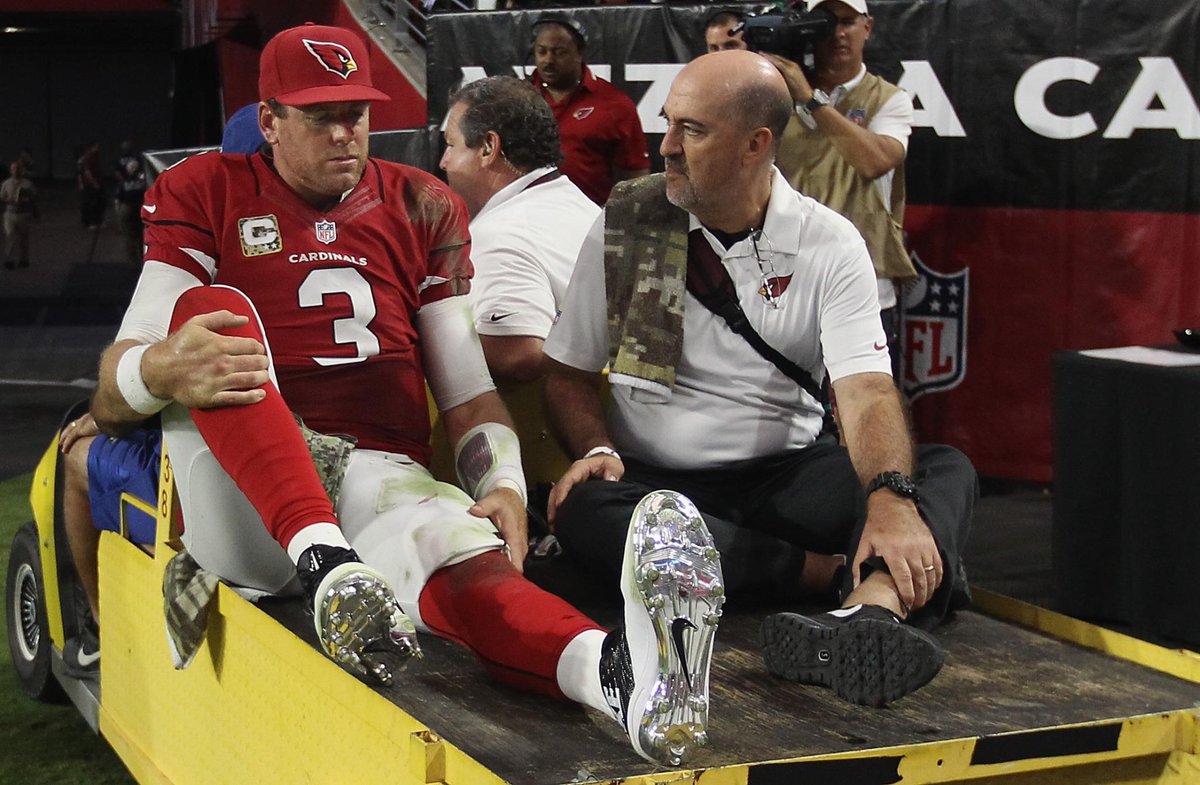 9– And what happens with the Seahawks. After looking so weak the past month, it all took one game for them to convince me they will be OK. A struggling Giants team in Seattle was the perfect remedy. The running game is what makes this team operate and they had a great game running the ball. Seattle looks like they are back on track.
10– Aaron Rodgers and the Packers were my preseason picks to win it all. Aaron Rodgers today looked like some kind of wizard throwing six scores in the first half. Amazing!
===
I spent most of the day away from the TV so I didn't get a chance to watch as much football as I wanted today. But one thing is for sure: all we think about the teams now will change again next week. This game of football does that and I like the uncertainty. We'll see what next week brings!