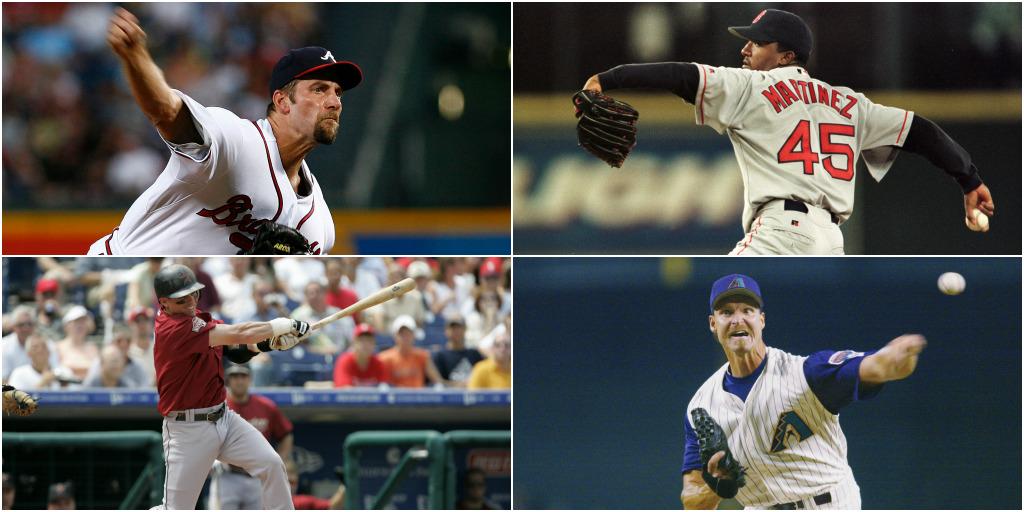 With the announcement of the Hall of Fame class coming later today, I am excited to see who will get selected. There could be five that go in, which would be the most since the first ever class in 1936. And I am trying to see if I can get some time off to go to the Hall of Fame this year. Cooperstown is a great place for a baseball nut like me.
But with every Hall of Fame year, we have to start thinking about who is close to getting in and who will be left off.
So to begin, I am giving you my locks for this year and the five I think that will be selected for enshrinement.
Pedro Martinez – Greatest pitcher of our generation and possibly of all time. He pitched in the steroid era and dominated. Plus, he had the greatest relief appearance in postseason history. Enough said.
Randy Johnson – Greatest lefty pitcher ever? Possibly. He was a winner. He was nasty on the mound. And he has the elusive 300 wins.
John Smoltz – Pitched in one of the greatest games of all time. Part of the core of the Braves pitching trio and when he turned into a closer, dominated that as well.
Mike Piazza – Greatest hitting catcher of all time. There is a chance he might not get in but if not this year, next year then. I think he's a lock though.
Craig Biggio – He's finally going to get enough votes after falling two short last year. Longevity and just reliable for Houston for so long.
===
So I have five more spots for the Hall of Fame. And I will fill those up with players that were heavily involved in the steroid era. Yes, I know it's cheating but the Hall of Fame to me is a museum of history. You cannot ignore the history of steroids. Sure, it's wrong for me to praise someone for cheating. But maybe there is a way we can still induct these players without giving them full praise? An asterisk perhaps?
With that being the case, I will submit my vote for Mark McGwire, Barry Bonds and Roger Clemens.
Also, as a fan of the American League, I can see the importance of the designated hitter rule. That rule saved Edgar Martinez and it's a shame that some people don't recognize how amazing of a talent he was even though he didn't play defense.
And one holdover I would like to see get in is Tim Raines. That guy was just a blast to watch. He deserves to get in. It might not happen but I hope it does.
But that leaves guys like Larry Walker, Jeff Kent, Gary Sheffield, Mike Mussina and Curt Schilling off my list. I think they are deserving too. Just not this year.
But that's the tough part when you must have a certain amount of votes to get in. I wish all these guys can go in but that's not realistic either. Let's see how the real selection goes.