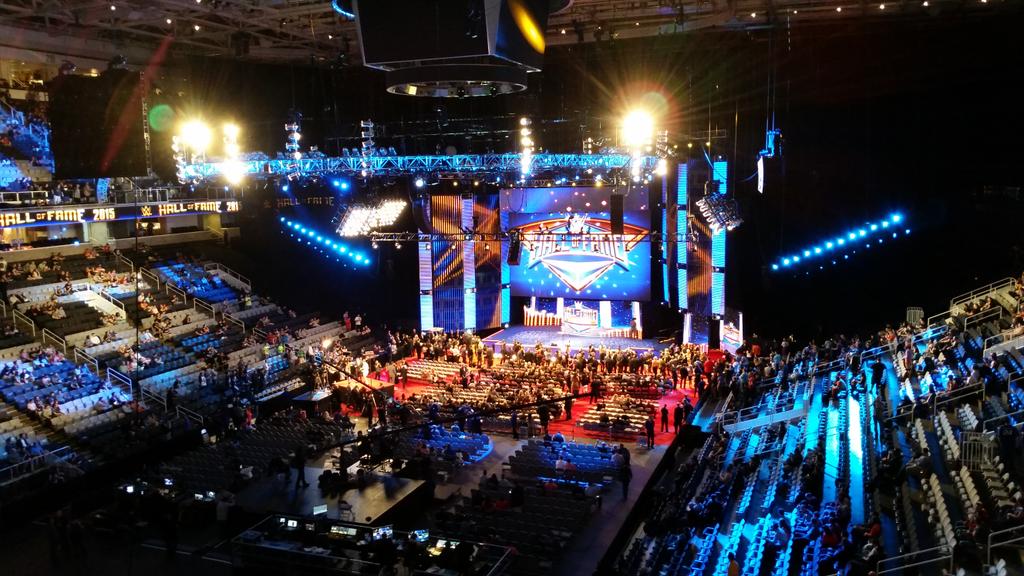 Last night I attended the WWE Hall of Fame. If you're not a wrestling fan, this isn't the kind of event you would enjoy. In a sense, it was a lot of talking and reminiscing, which was nice for a wrestling fan in me. It was held at SAP Center and the setup was pretty nice.
I shot a lot of Vines of the event and the highlight of the night might have been the speech from Daniel Bryan as he introduced the late Connor Michalek as the recipient of the Warrior award.
The setup of the place was pretty cool as you can see. Before the ceremony, I was trying to find out which wrestlers were hanging out on the red carpet. And when the whole evening started, it was one after another of great speeches and great trips down memory lane. I liked Alundra Blayze's speech about her being a great pioneer for women. The Bushwhackers had so many funny stories to tell. The love for Randy Savage by Hulk Hogan was emotional. There were just so many great moments. You can watch them all here.
Now I am getting myself ready for WrestleMania. I can't wait. I'll see you all there!